Why We Will Soon Buy Cars Online, Not the Showroom
Posted by
Auto Loans Canada
on 14/10/2015
Remember the days when people walked to Blockbuster to rent movies? That doesn't exist anymore.
Netflix and other streaming services killed the video store (just like how services like iTunes and Spotify killed CD sales). Well, a similar thing is taking place in the auto world, and it's unfolding fast. Thanks to technology, more people are embracing a digital experience offered by car brands, where they buy cars online, or in greatly downsized "showrooms" (which we'll discuss shortly) unlike anything seen before. Regardless of whether you're thrilled or skeptical about the trend, there's no denying where things are heading. And in just a few short years, we'll see more people buying their vehicles digitally.
People are embracing it
For all you skeptics out there, hear this: a recent study revealed that as many as 75 percent of drivers would enjoy buying a car through a fully or partial digital shopping process. And it's not just the millennials (young people born between the early 1980s and early 2000s) embracing these high-tech options – older adults are taking advantage of the trend too. Nowadays, a shopper can buy car parts, customize a new vehicle or arrange a test drive without having to leave their living rooms. Perhaps you know a friend or family member who has done these things.
In terms of dealerships, people are really starting to embrace their new look. An overwhelming number of people have grown fond of the interactive displays which are now standard in today's showroom. These statistics and behaviours all point to where the auto industry and car buying process is heading – online, not so much the dealership down the street.
Brands are adopting it
The other big sign of the change is what's taking place at the doors of major car brands. Although traditional dealerships are still alive and busy, a lot of brands are scaling down their showrooms into boutique-like setups – the kind of spaces that resemble high-end fashion stores. The only pieces of clothing you'll find in these stores are branded t-shirts and hats, but they barely sell any cars too! In fact, what you'll see in a lot of these new showrooms is maybe one car and a chassis, or perhaps no sight of a vehicle at all. Instead, what you will see, is a tablet mounted on a table, or an interactive display somewhere. And on this screen, you can learn everything about your vehicle of interest, customize it (choosing interior stylings and car colours), and ultimately, buy the car you want. That simple, pop-up-like setup is appearing everywhere.
List of Car Brands with Digital Brands
Tesla - Probably the most recognizable, Tesla is perhaps the first brand to embrace a fully digital showroom layout.
Audi - The luxury brand is putting their posh touch into their showroom as well, their London location being a prime example.
BMW - BMW is also jumping on board with Audi as a digitally-focused brand, now that they too have established showrooms with glossy interactive displays.
Hyundai - High-end automakers aren't the only ones adopting the trend. Family-oriented/economy brand, Hyundai, is also strutting their digital showmanship.
It's only a matter of time until the majority of car brands start following the trend. Even if they don't fully transform their dealerships into little digital boutiques, you can bet that they'll orient most of their buying process and "paperwork" to online submission forms.
Why it's the new ideal
Apart from looking and trendy, there are several reasons why brands are shifting more into a virtual space. There are benefits to themselves, such as the prospect of reduced costs, but also a host of upsides for car owners as well. And many of them are things that you'd no doubt appreciate.
Buy a car from anywhere
Imagine being in your pyjamas or on a beach, browsing for car options before deciding what you'll buy. Sounds awesome doesn't it? Well it is, and it's a reality for many, now that brands are focusing on putting the car shopping process online. Ultimately, convenience is the biggest benefit. You no longer have to arrange multiple visits to a dealership to get a taste of what a car has to offer. You can find that out with just a few clicks.
Deliveries becoming more common
Closely related to the previous point, is the growing trend of dealers who are delivering cars to drivers'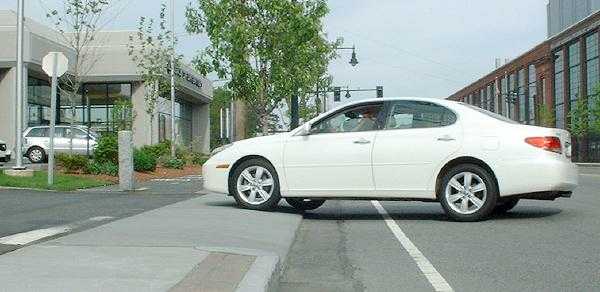 front doors. Imagine having your dream car arrive at your driveway? It would probably feel like celebrity treatment. Again, this is another benefit to you as a consumer in terms of convenience. Although it's not standard procedure just yet, there is an increasing number of automakers who are offering this service. For you, this means receiving the keys and signing the paperwork without having to leave your front lawn.
Customize your car like it's a videogame
For those of you who have played video game series, such as the Need for Speed, Forza Motorsport or Gran Turismo, you're no doubt familiar with customization. Digital technology makes that experience reality. Sure, you could have customized your car before, but not with the ease and options that digital technology offers. That includes a ton of aspects, including engine types, body trims, dashboard gadgets and paint colours. The element of control in terms of car customization is through the roof (excuse the pun).
The Future is at Your Driveway
The future is uncertain in many facets of life, but it's certainly exciting in the auto world. Not only has technology made cars more powerful, it has also changed the way we shop for vehicles, and this will continue to happen for the years to come. Buying cars online will eventually turn into a standard way of shopping. If you or your kids buy a car in the near future, you might very well do so from your laptop, or on an interactive display inside a miniature showroom. It could feel strange, not going to a large dealership, but like many technological changes, you will get use to it.